200 Hour Teacher Training
Take your practice to a higher level.
Our 200-hour Registered Yoga School is a Yoga Alliance recognized program that includes a 50 hour aerial yoga curriculum.
The training is based in traditional Hatha Yoga and incorporates critical fundamentals to advance your practice, take you deeper into the many layers of yoga, and enable you to both progress as a student and embark on your teaching journey. This is an Extensive Training, currently only offered once a year, is taught on select weekends throughout the year in beautiful Ventura, California.
History of Yoga | The 8 Limbs & 4 Paths
Use of class themes, mudras, meditation and pranayama
Hammock safety and rigging
Living Yoga "Off the Mat"
The "Business of Yoga"
Posture Benefits; safety, modifications & challenges
Complete Manual with 108 postures; includes photos and descriptions
A strong foundation to teach with strength, knowledge and an open and compassionate heart on the floor and in the air.
Lesson plans and sequences
Progressions and modifications so you learn to teach ALL levels and styles of yoga
Hands-on instruction and practice with small class sizes
Tactical Instruction in Hammock Rigging and Safety
Access to professional riggers, whose safety in installations cannot be matched by any other aerial yoga brand
Continued education units with Yoga Alliance, NASFM and AFAA
Lesson Plans for Intro, Restorative, Power and Vinyasa
The AIReal Yoga 50HR Focus Teacher Training Curriculum
Subscription to our YouTube channel with access to many different styles of classes, including Intro, Slow Flow, Power, and Restorative, allowing for continued practice and review
Continued Support; lifetime access to our community of teachers on our private Facebook group
Listing on our Website as a Certified AIReal Yoga Instructor connecting you with Studios, Students, and Instructors around the World
Access to buy only the safest and highest-rated gear and equipment available at discounted rate
Discount to join our Member Program with monthly lesson plans and videos to help you continue to learn and grow your practice and business
When & How to use hands-on touch, adjustments and corrections
Anatomy & Physiology of Yoga
Successful cuing methods and Sanskrit
Class structure, formatting and sequencing for Hatha and aerial yoga
Namaskar A and B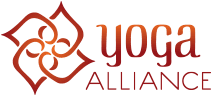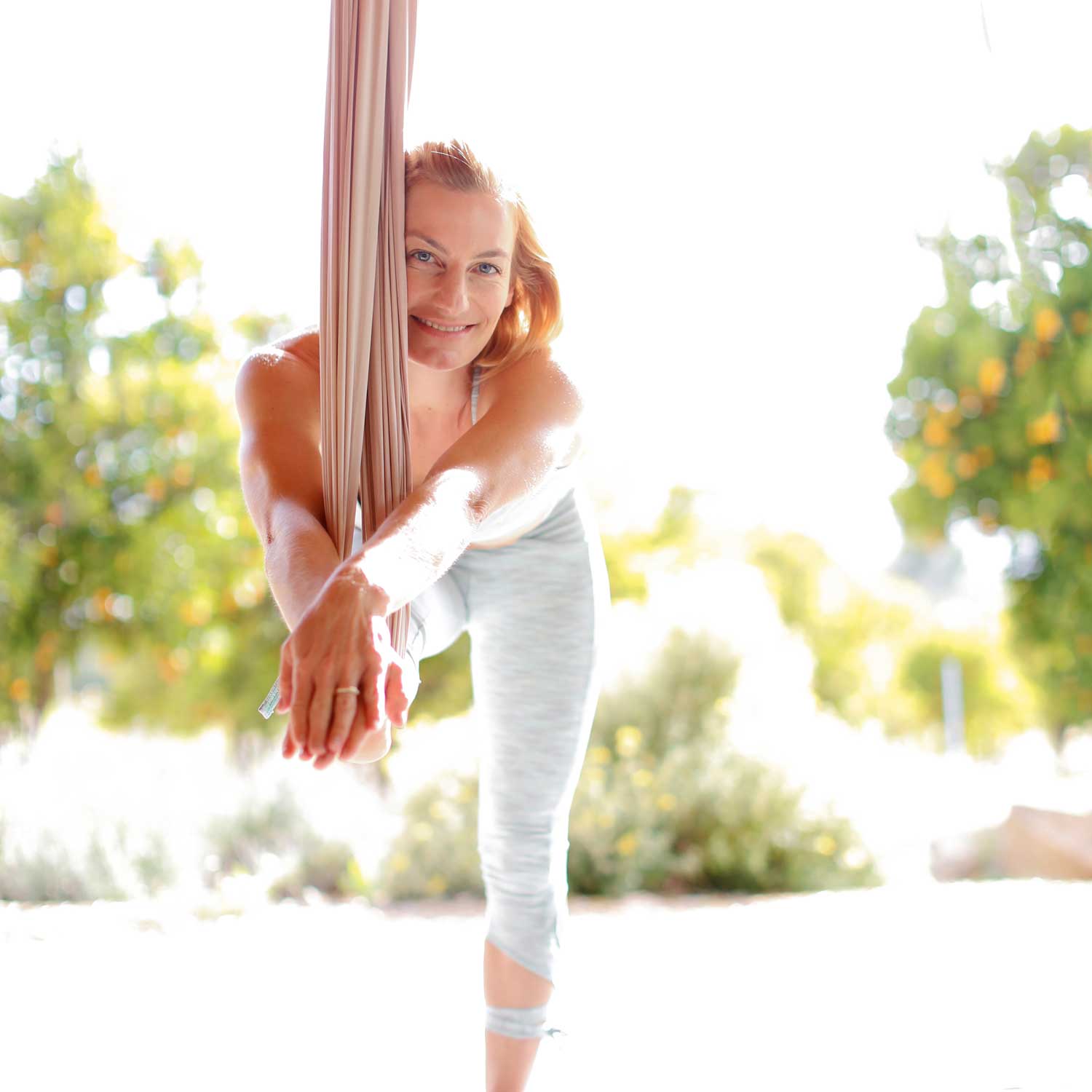 Prefer 3+ years regular yoga practice.
RYTT 200 Yoga Alliance + 50 AYTT + Yoga Alliance Continued Education Credits
Post-Training Opportunities:

One you become a certified AY teacher you become eligible to teach at any of our AY studios,  assist AIReal Yoga at Yoga Expos, Festivals, Trainings, Workshops, and Events; or even open your own AIReal Yoga certified Yoga Studio! Read more about an AY Teacher Journey
HOw is this training different?
Based and deep rooted in REAL Yoga, AIReal Yoga is not a tricks based teaching method. This is why Yoga Alliance recognizes our trainings. This is also why people interested in actual yoga trust our form of aerial yoga over anyother forms of aerial yoga. Each part of the training is taught with the intention of giving each teacher a hollistic, supported, detailed guide to get deeper into their own practice as well as leave with the knowledge and expertise to teach both floor based yoga AND our form of aerial yoga.
Taught by Carmen Curtis, AIReal Yoga Founder and Master Instructor, Carmen is a renowned aerial artist, elite athlete, acclaimed presenter at yoga global festivals, and sought-after guest instructor at studios around the world. Carmen's teaching blends her personal style with her formal yoga education producing a unique experience infused with love, learning, and laughter. Learn more about Carmen Curtis.
In this training you will learn to teach alignment- based yoga with a deep understanding of anatomy with Founder of AIReal Yoga Carmen Curtis . Plus guest instructors!⁠
Our training is a Yoga Alliance recognized 200HR Yoga Teacher Certification Program that includes a 50 hour aerial yoga curriculum
I'm an AIReal Yoga teacher in Dallas, Texas. The training was life changing for me and I love sharing what I've learned with my students each week.
The AIReal Yoga™ teaching method, satisfies my nurturing side by building trust with my students and assisting them to attain poses they might not otherwise achieve without the support of the hammock, and it satisfies the yoga teacher in me because it truly is yoga, REAL yoga.
FAQs | Is this right for me?
Are you interested in deepening your yoga practice and expanding your understanding of yoga? YES!
How many years of yoga practice should I have?It is preferred that you have a minimum of 3 years of steady yoga practice before taking the 200 Hour Teacher Training Course. This is to ensure you have a foundational understanding of the dynamics of yoga and can translate your personal experience to your teaching. If you do not have 3 years of steady yoga practice, you may still take the 200 Hour Teacher Training Course however, we prefer to better understand your mindful movement background. Please Contact Us to share your background in more detail.
Does this training qualify for Yoga Alliance Continuing Education Credits? Yes! 50 Hours.
Is lodging included? No, lodging is not included in the Workshop Fee. Once you sign up, we will provide the group lodging suggestions. There are several inexpensive local hotels as well as AIR bnb options to consider.
Are meals included? No, meals are not included.
When should I plan to arrive? Please be prepared to begin as early as 8am each day. If you will be traveling from out of town for this training, please arrive the night prior to get ample rest and ensure you will arrive to the workshop on time.
What is the daily schedule? Typically each day begins with an AIReal yoga class followed by lecture, discussion and hands on training/practice. The schedule will be slightly different depending on each training. Days will start as early as 8am  with an hour lunch. There will be free time each day to enjoy the beach and other activities in the area.
Do you offer payment plans? YES!! Trainings will have the option for payment plans scroll down to the bottom of this page to access our payment plan on each training!!!
Interested in adding the AIReal Yoga concentration module to your studio's existing 200 hour training?
In addition to offering the AIReal Yoga Focus into our own 200HR Foundation Training, we work with studios to incorporate the AIReal Yoga Focus into the 200HR Training at their studios. Plus, our team of professional riggers will ensure the studio space is safely equipped with all necessary aerial equipment and gear through our custom
Already a Certified Yoga Teacher?
Check out our AIReal Yoga 50HR Teacher Training, a 50-hour Focused Training on AIReal Yoga.