50 Hour Teacher Training Georgia
Become a certified AIReal Yoga instructor and join our family. | Dates: June 5-7 and 19-21st, 2020 | Location: Macon, GA |
The AIReal Yoga™ Teacher Training curriculum creates an opportunity to explore the asana with an aerial dynamic while keeping the integrity of a true yoga practice.The training is based in traditional Hatha Yoga and incorporates critical fundamentals to advance your practice, take you deeper into the many layers of yoga, and enable you to both progress as a student and embark on your teaching journey.  Our hammocks are hung on a single point anchored with a swivel, allowing for flow, vinyasa, alignment and revolved postures. We provide each Teacher Training graduate with a strong foundation to teach with strength, knowledge and an open and compassionate heart on the floor and in the air.
AIReal Yoga is the first brand to be recognized by the Yoga Alliance. Using only professional riggers, you are ensured that your studio's rigging will be the safest in the industry, and that your gear is held to the highest of standards.
Carmen Curtis, founder and creator of AIReal Yoga, is a world-renowned yoga teacher, a professional Cirque du Soleil performer and a former national gymnast. She has been practicing aerial yoga for over 15 years.
Our class sizes are small and intimate with a ton of one on one support. Space is limited!
Need A Payment Plan?
Click here and scroll down to the bottom of the page to make payments.
Complete Manual with 108 postures; includes photos and descriptions
A strong foundation to teach with strength, knowledge and an open and compassionate heart on the floor and in the air.
Lesson plans and sequences
Progressions and modifications so you learn to teach ALL levels and styles of yoga
Hands-on instruction and practice with small class sizes
Tactical Instruction in Hammock Rigging and Safety
Access to professional riggers, whose safety in installations cannot be matched by any other aerial yoga brand
Continued education units with Yoga Alliance.
Subscription to our YouTube channel with access to many different styles of classes, including Intro, Slow Flow, Power, and Restorative, allowing for continued practice and review
Continued Support; lifetime access to our community of teachers on our private Facebook group
Listing on our Website as a Certified AIReal Yoga Instructor connecting you with Studios, Students, and Instructors around the World
Access to buy only the safest and highest-rated gear and equipment available at discounted rate
Discount to join our Member Program with monthly lesson plans and videos to help you continue to learn and grow your practice and business
Teachers who have already completed their 200 hour teacher training and understand how to teach floor based yoga, as well as teachers/advanced students that just want to deepen their practice and knowledge of yoga and aerial yoga.
200HR Foundation Yoga Teacher Certification/Training; OR advanced students, Pilates Instructors, Massage Therapists, and other health & wellness professionals
Yoga Alliance Continuing Education Credits
$1600
Early Bird: $1500 if paid-in-full 4 weeks prior to start date.
Post-Training Opportunities:

One you become a certified AY teacher you become eligible to teach at any of our AY studios,  assist AIReal Yoga at Yoga Expos, Festivals, Trainings, Workshops, and Events; or even open your own AIReal Yoga certified Yoga Studio! Read more about an AY Teacher Journey
FAQs | Is this right for me?
Are you interested in deepening your yoga practice and expanding your understanding of yoga? YES!
Do I need to have my 200 Hour Yoga Teacher Training before taking this Course? It is preferred that you have completed your 200 Hour Yoga Teacher Training prior to registering for this course. However, we are open to those teachers/advanced students that just want to deepen their practice and knowledge of yoga and aerial yoga. No pressure to have to teach others, as you are your own greatest teacher. If you have not taken your 200 Hour Yoga Teacher Training and are still interested in this course, please Contact Us to discuss in more detail.
How many years of yoga practice should I have? It is preferred that you have a strong yoga practice before taking the AIReal Yoga 50 Hour Teacher Training. This is to ensure you have a foundational understanding of yoga and can translate your personal experience to your teaching.
Does this training qualify for Yoga Alliance Continuing Education Credits? Yes! 50 Hours.
Is lodging included? No, lodging is not included in the Workshop Fee. Once you sign up, we will provide the group lodging suggestions. There are several inexpensive local hotels as well as AIR bnb options to consider.
Are meals included? No, meals are not included.
When should I plan to arrive?  If you will be traveling from out of town for this training, please arrive the night prior to get ample rest and ensure you will arrive to the workshop on time.
What is the daily schedule? Typically each day begins with an AIReal yoga class followed by lecture, discussion and hands on training/practice, a normal day is 6-8 hours with breaks throughout. Checkout some things to do in Macon! 
Do you offer payment plans? YES!! Click Here and scroll down to the bottom of the page to access our payment plan!!!
Refund Policy:
All requests to withdraw from the training must be received in writing directed to info@airealyoga.com. Those withdrawing 4 weeks prior to the start date are eligible for a refund, minus a non-refundable $500 deposit. After 4 weeks prior to start date of training there are no refunds, but you may transfer your paid spot to another person who is eligible to take to the training in your place, for a $250 administration fee + non-refundable deposit. (to be paid by the original attendee). If the training is filled, you may transfer your payment to another AIReal Yoga training of equal value within one year of date. Whereas, a training does not fill you will eligible to transfer your payment to another AIReal Yoga training minus a non-refundable $500 deposit within one year of date.There will be no refunds after one week before course instruction begins.
Travel, accommodations, & meals are organized by each participant. We highly recommend travel insurance to protect yourself against unforeseen circumstances and cancellations.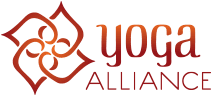 HOw is this training different?
Taught by Carmen Curtis, AIReal Yoga Founder and Master Instructor in the beautiful city of Macon, you will be immersed in both culture and learning founded deeply in the roots of real yoga. It is because of our commitment to actual yoga poses and postures that our trainings are Yoga Alliance recognized as an aerial yoga curriculum.
Not only will you receive the tools to become confident aerial yoga instructors in small intimate class sizes, but you will also join our family of teachers, discounts on our membership program so that you can continue your education from home and first access to join us at festivals all over the globe.
The AIReal Yoga™ teaching method, satisfies my nurturing side by building trust with my students and assisting them to attain poses they might not otherwise achieve without the support of the hammock, and it satisfies the yoga teacher in me because it truly is yoga, REAL yoga.