Aerial Yoga Retreat
Join Us For Five Nights
April 13-18, 2023
Dominican Republic
Turquoise waters, white sand beaches. Twice daily AIReal yoga sessions, delicious food, swim, sun, and endless adventures. Experience expansive and breathtaking 360 degree ocean and mountain views while Soaring in your hammock high above the jungle and sleep in luxury suites all with private bathrooms and balconies.
An AIReal Yoga Restorative Retreat
Discover new ways to restore the mind and body. Get ready to flow, stretch, sweat, strengthen and connect with us in the AIR your body each morning and evening, with twice daily AIReal yoga offered after a light breakfast and before dinner each day.
Our AIReal Flow in the am will be a blend of both restorative and energetic to revive you for the day ahead and our AIReal Restore Evening Sunset Flows will be nourishing and supportive to prepare you for the best sleep you have ever had.  Carmen will modify the Flows based on the attendees. 
All classes will be held on the most gorgeous Certified AIReal Yoga Deck, overlooking the ocean and jungle, recently designed and rigged by our in-house rigger Gregg Curtis. 
*All mats and props are provided if you don't want to travel with your mat
Two meals a day are included plus two nights of dinner** Enjoy ceviche, smoothies, bowls, tacos, veggies, salads, fish and vegan options catered by award-winning chef. We also cater to any palette as a personalized service to suit all your special dietary needs.
Alcohol and specialty drinks available for purchase and additionally, the restaurant is open daily for additional purchases and snacks.
**Three nights of dinner will be eaten out
Sleep in the trees at Yoga Life Villa, a boutique sanctuary retreat and wellness center located high on a hill overlooking the beautiful beach town of Las Terrenas, Samana Peninsula. Sleep in luxury suites with private terraces. Enjoy the Buddha Bar, Rishikesh lounge, outdoor courtyard, open air dining, saltwater pool and waterfall jacuzzi, Shiva Shack, covered outdoor decks, massage hut, and fully equipped AIReal Studio. Experience expansive and breathtaking 360 degree ocean and mountain views.
PRICING INCLUDES Accommodation, Yoga, and most Meals
*PRICED PER PERSON (NOT PER ROOM)
All Rooms are subject to availability and are first come first serve.
Single  $2800
Double $2250 per person
Triple and Quad Rates Available for groups, please inquire here.
PAYMENT PLANS AVAILABLE : AS LOW AS $109/month
AIReal Restore Training and Certificate (optional) :
We are also offering an optional 2 night add-on for those interested in the AIReal Restore Training Module. If you choose this module you will be staying for 7 nights and your stay will include the AIReal Restore Training, which includes two extra days to immerse yourself,along with a detailed manual and complete online training with lifetime reference videos, great for anyone who wants to learn how to teach Resorative Aerial Yoga. The Retreat will count towards 9 Hours of CE for ALL participants and the Additional Restorative Teacher Training is an additional 12 Yoga Alliance CE. 
EXAMPLE OF A DAILY SCHEDULE 
8am Light Breakfast
9am  Flow, stretch, sweat, strengthen and connect with Carmen in the AIR
10:30am Free Time : Perfect for hanging in the Saltwater Pool
12 Lunch
1pm Free Time/ Excursions / Visit Nearby Beaches and Waterfalls / Get A Massage
6pm AIReal Yoga Restorative Sunset Flow
7:30pm Dinner
8:30pm Cacao Ceremony
*All mats and props are provided if you don't want to travel with your mat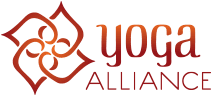 -7 AIReal Yoga classes tailored to You + Group in a Brand New Certified AIReal Studio that sits above the Jungle with Ocean Views 
-Luxury Villa Accomodations
– Healthy Meals curated by Awared-Winning Chef
– Adventures to Dreamy White Sand Beaches with Warm Water
– Mini AIReal Yoga Photoshoot (Option to Add-On a Full Session)
– Cacao Ceremony
– Continued Education Credits with Yoga Alliance
– Epic Sunsets – Endless Adventures
-Full use of Yoga Life Villa grounds including Salt Water Pool and Waterfall Spa
– Excursions beyond those provided
– Transfers (Though we can assist in setting up)
-Spa Treatments
– Extra Food + Beverages outside of meals
– Airfare
 After you pay for your spot we will reach out to tailor the experience for you.
"
The AIReal Yoga™ teaching method, satisfies my nurturing side by building trust with my students and assisting them to attain poses they might not otherwise achieve without the support of the hammock, and it satisfies the yoga teacher in me because it truly is yoga, REAL yoga.
-AIReal Teacher
"
I finally finished the training, it was quite a volume of incredibly helpful tips, tricks, expertise, knowledge and wisdom.
-AIReal Member
"
Being trained in something not quite yet mainstream. People are curious. By talking to me about AIReal, we create a bond.
-AIReal Member
Where do I fly? El Catay (30. min) or Santo Domingo (2 hours)
Are transfers included? Transfers are not included. We will try to group as many together as we can based on preference, arrival times and airports but transfers will be between $40 – $220 based on your preference, how many people are in each group and which airport you fly into. All of this will be tailored and setup for you!
Are there any physical limitations to participating in AIReal Yoga™Retreat? Absolutely not. AIReal Yoga™ is designed as a practice that everyone takes at their own level. We will also be tailoring this experience including all classes based on the group. AIReal Yoga™ is designed for all levels. Beginners to the most advanced Yogi's. There are modifications for the the beginner and poses made even more challenging for the more advanced.
Does this Retreat qualify for Yoga Alliance Continuing Education Credits? Yes!
When should I arrive? Check-in is on April 13th around 3pm, please plan to arrive before 7 pm to join for a delicious Welcome Dinner.
When is check-out? Check-out is on April 18th for the main retreat just after a light breakfast. If you are staying for the two extra days check-out will be on April 20th.
Do you offer payment plans?YES!!
What happens after I book? We will get in touch to completely tailor the experienc for you!