AIReal-Restore | Aerial Yoga Restorative Training
This AIReal Yoga immersion is a journey to help find the stillness we seek. Now online! 
While our culture often promotes a never ending amount of doing. Restorative Yoga is the radical, counter culture experience of simply being. 
This comprehensive restorative aerial yoga training focuses on how to use the hammock as a prop. 
What you will get from this training.  
Learn how the hammock can enhance active and passive restorative postures and how to effectively
integrate other yoga props such as bolsters, blankets and blocks.
Deep dive into the exploration of passive yoga postures with emphasis on how and when to use
props offering a wide range of variations. 

​

Learn about the benefits and intentions for each posture so we will have a better understanding of when to integrate them into your practice and / or restorative classes.

Learn how and why to use various hammock heights to maximize the
therapeutic effects of the AIReal Yoga postures, the main focus in this training will be to have the hammock low
at or below the knee.

This program is good for both the student and the teacher.

A great way to practice AIReal Yoga where ever you are on the globe.
For Students:
The training is crafted so you leave with the tools and practice to help use Restorative AIReal Yoga™ to heal,
restore and rejuvenate.
Deepen your Practice
Try New Styles and New Techniques
Learn More About The Benefits Of Using The Hammock As A Yoga Prop
Classes Count Towards Your Practice Hours For Our 200 hour Program
For Teachers: 
Continue Your Education
Taught and created by founder Carmen Curtis – E-RYT 200/ YACEP and counts towards continued education
for the Yoga Alliance.
Expand Your Class Offerings
Take Class And Get Practice Hours Towards Our 300 Hour Program
Deepen your practice while learning new techniques for teaching.

For Studios:

 If you offer aerial yoga at your studio this is a great way to offer continued education to your teachers and students.
Keep your teachers inspired with new lesson plans and techniques to add to the styles of aerial yoga you offer at your studio.
Help your teachers get credited continued education hours with the Yoga Alliance.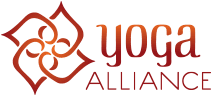 "The training is above and beyond what I thought it would be. I absolutely love it. Carmen is great, and she is one of the best trainers I've ever had."⁠
The hammock helps you find the stillness you seak.
NEED A SETUP?
We sell rigs, hammocks and gear for your at home practice!
All of our rigging equipment is held to the highest standards ensuring the safety and longevity of your gear.
Have a question about our form of aerial yoga? Ask away. We would love to help!