This Aerial Yoga Restorative Training  is a journey to find the stillness we seek.
While our culture often promotes a never ending amount of doing. Restorative Yoga is the radical, counter culture experience of simply being. 
This comprehensive restorative aerial yoga training focuses on how to use the hammock as a prop for gentle and restorative yoga poses.  
Learn How To:
Use the hammock as a prop for restorative yoga


Support active and passive postures

Incorporate bolsters, blocks and straps

Explore micro movements

Hammock height variations

Hammock theory and technique

Step by step pose pathways

Perform postures in a low hammock
For Students:
Deepen your Practice : This training is crafted so you leave with the tools and practice to use the hammock to heal, restore and rejuvenate your own body.
Get Inspired: Try a new styles and techniques
For Teachers:
Counts Towards Yoga Alliance  (

15 CE Units) 

+ AY Lead Teacher Certification
Deepen your practice while learning new techniques for teaching.
Expand Your Class Offerings : Walk away feeling confident and inspired to offer Restorative Classes with lesson plans to get you started.
For Studios:
Keep your teachers inspired with new lesson plans and techniques to add to the styles of aerial yoga you offer at your studio.
Help your teachers get credited continued education hours with the Yoga Alliance.
We offer special Zoom or In-Person trainings if you have a group that want to take together for a deeper experience.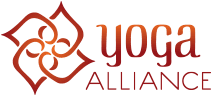 "The training is above and beyond what I thought it would be. I absolutely love it. Carmen is great, and she is one of the best trainers I've ever had."⁠
Wellness awaits. When things get busy and you don't care for yourself, overwhelm and discomfort can creep into your life. It has never been more important for you to develop a support structure that helps you refill your cup after all of life's stressors try to drain it for you.
But how? Our AIReal Restore Teacher Training is a comprehensive workshop featuring restorative postures and flows for you to master in your hammock. This continued education module is an elevated approach to your physical practice, helping you to connect with your inner sanctuary and recharge for all the things in life that need you. Whether this is the next step on your personal journey or a chance to share your experience with the world, AIReal Restore features a methodology that you can apply to any part of your practice, fine-tuning and enhancing the experience as you work. Meditative and rejuvenating, this discipline is where we learn to push ourselves mentally while supporting ourselves physically. The passive experience of sitting with a posture, letting go and letting the process work, is an instruction in finding healthy coping mechanisms to any stressor. If you want to strengthen your mind and invigorate your body, this practice is for you.
The hammock helps you find the stillness you seek.
What you will get from this training.  
A deep understanding of  

how the hammock can enhance active and passive restorative postures and how to effectively integrate other yoga props such as bolsters, blankets and blocks into the experience.
A deep dive into the exploration of passive yoga postures with emphasis on how and when to use props offering a wide range of variations. 

​

Lifetime Access to the AIReal Restore Online, go at your own pace, refer back to the traning anytime. 

An understanding of the benefits and intentions for each posture 

An exploration of  hammock heights to maximize the therapeutic effects of the  postures.


An understanding of how to effectively flow through a restorative class. 

Complete Manual; includes photos and descriptions with in-depth breakdowns of postures and sequences

Review of basic floor based restorative yoga poses. 

Methods for best safety practices in the hammock

Discussions on of the anatomy of restorative yoga

Proper spotting techniques

Guidelines and key points of approach, posture, and execution for finding restoration and rejuvenation

Continued education units with Yoga Alliance.