Take Your Aerial Yoga Practice Anywhere
Billed after 14 day free trial. 
Unlimited Aerial Yoga Classes Online. At Home.
We are offering a free 14 day class membership for a limited time to our subscription based online classes. 
Join us online and get unlimited access to our entire library of classess that include lesson plans, intentions and playlists for only $25 a month. 
AY Membership is a subscription based aerial yoga content library. 
As soon as you sign up you will have access to our entire library of aerial yoga classes.
Each class includes a video to follow along with- taught by founder and master instructor Carmen Curtis , as well as a discussion and lesson plan.  

​

As a member, each month you receive new content, and keep  access to all  classes in our expanding library. 

Each class includes Carmen's printable lesson plans and sequences, class videos, playlists and more.

This program is good for both the student and the teacher.

A great way to practice AIReal Yoga where ever you are on the globe.
For Students:
​Take Class Anytime and Anywhere
Deepen your Practice
Try New Styles and New Techniques
Learn More About The Benefits Of Using The Hammock As A Yoga Prop
Classes CounTowards Your Practice Hours For Our 200 hour Program
For Teachers: 
Continue Your Education
Get Continued Education Credits with the Yoga Alliance
Expand Your Class Offerings
Take Class And Get Practice Hours Towards Our 300 Hour Program
Print Out Lesson Plans For Your Own Classes
Read The Discussion And Explanations To Deepen Your Knowledge
Use The Playlists For Your Classes
For Studios:
 If you offer aerial yoga at your studio this is a great way to offer continued education to your teachers and students.
Keep your teachers inspired with new lesson plans and techniques.
Help your teachers get credited continued education hours with the Yoga Alliance.
Billed after 14 day free trial.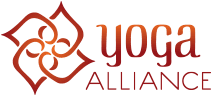 "I just did a class and wow it was awesome!!!! I needed this and hearing your voice brought back memories! This year I have been so busy with my 300 Hr intensive, and have been so engulfed in my ground based practice, so getting an aerial class from my mentor and teacher was such a gift! I was reminded of something so very important I collected from your AYTT; Which was To Hold back… I am so happy to finally be able to teach two aerial classes a week with random private intro classes, and have this program to inspire me and give me ideas."⁠
 Billed after 14 day free trial.
The hammock safely guides you into yoga postures you might have thought impossible.
NEED A SETUP?
We sell rigs, hammocks and gear for your at home practice!
All of our rigging equipment is held to the highest standards ensuring the safety and longevity of your gear.
Have a question about our form of aerial yoga? Ask away. We would love to help!