Read Our General FAQs here and find more specific FAQs on other sections of our site! For more information or with any further questions please reach out!
Why is it so significant that AIReal Yoga™ is recognized by the Yoga Alliance? The Yoga Alliance is the preeminent Yoga organization in the United States whose mission is to set the standard for teacher training in the Yoga industry.  "Credentialing is at the core of everything we do at Yoga Alliance. When searching our registry, a potential student can trust that a Registered Yoga Teacher has a certain level of education and experience, in accordance with our standards," AIReal Yoga™, unlike many other forms of aerial yoga, adheres to the standards set by the Yoga Alliance and has had the honor bestowed upon them by the Yoga Alliance after a very long a deliberate process of certification.
How do I know that an aerial yoga hammock is hung safely?Official AIReal Yoga™ studios have been designed and rigged by our professional entertainment riggers.  We go above and beyond safety standards. Each point is safe for a minimum a 1000 pounds! This ensures that you and your students are absolutely safe and the rigging will not fail.
Are there any physical limitations to participating in AIReal Yoga™? Absolutely not.  AIReal Yoga™ is designed as a practice that everyone takes at their own level.   Instructors are specifically taught to guide students to practice within the limitations of their own mind & body.   As students practice more they will constantly surprise themselves as they take their practice further and do things that they may have not thought possible.  In this way they are breaking free of those limitations and discovering a world of possibility. 
Can beginners take this class? AIReal Yoga™ is designed for all levels. Beginners to the most advanced Yogi's. There are modifications for the the beginner and poses made even more challenging for the more advanced.
What is the difference between AIReal Yoga and Aerial Circus?   AIReal Yoga™ is real yoga that uses the hammock as a prop you can hold on to for balance and as a spotting device. It is not based off of tricks or flips, and instead uses the yoga teaching lineage passed down from yoga's traditions, philosophy and history.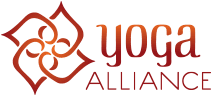 How is our brand of aerial yoga different?
It is because of our committment to actual yoga poses and postures that our trainings are Yoga Alliance recognized as an aerial yoga curriculum.
The AIReal Yoga™ teaching method, satisfies my nurturing side by building trust with my students and assisting them to attain poses they might not otherwise achieve without the support of the hammock, and it satisfies the yoga teacher in me because it truly is yoga, REAL yoga.