Take Your Aerial Yoga Practice Anywhere
With Online Classes, Trainings and Workshops with Founder and Master Instructor Carmen Curtis.
Spice up your sequences with new yoga class styles and themes to add to your repertoire. If you are an aerial yoga instructor, Carmen delivers thoughtful Class Lesson Plans that will help you build and strengthen your ability to deliver impactful and meaningful aerial yoga classes of varying styles to your students. From aerial yoga for beginners to power yoga to restorative and yin yoga, Carmen's Classes will include the Class Theme, Class Level, Intended Student Base, Class Sequence, Yoga Class Video, Teaching Techniques, Benefits of Incorporated Yoga Postures, and accompanying Playlist. Keep your practice or teachings fresh, fun, and flying high. This is your must-have Yoga Schwag Bag.
If you are a student, take as many classes as you want anywhere and anytime for the price of one yoga class a month!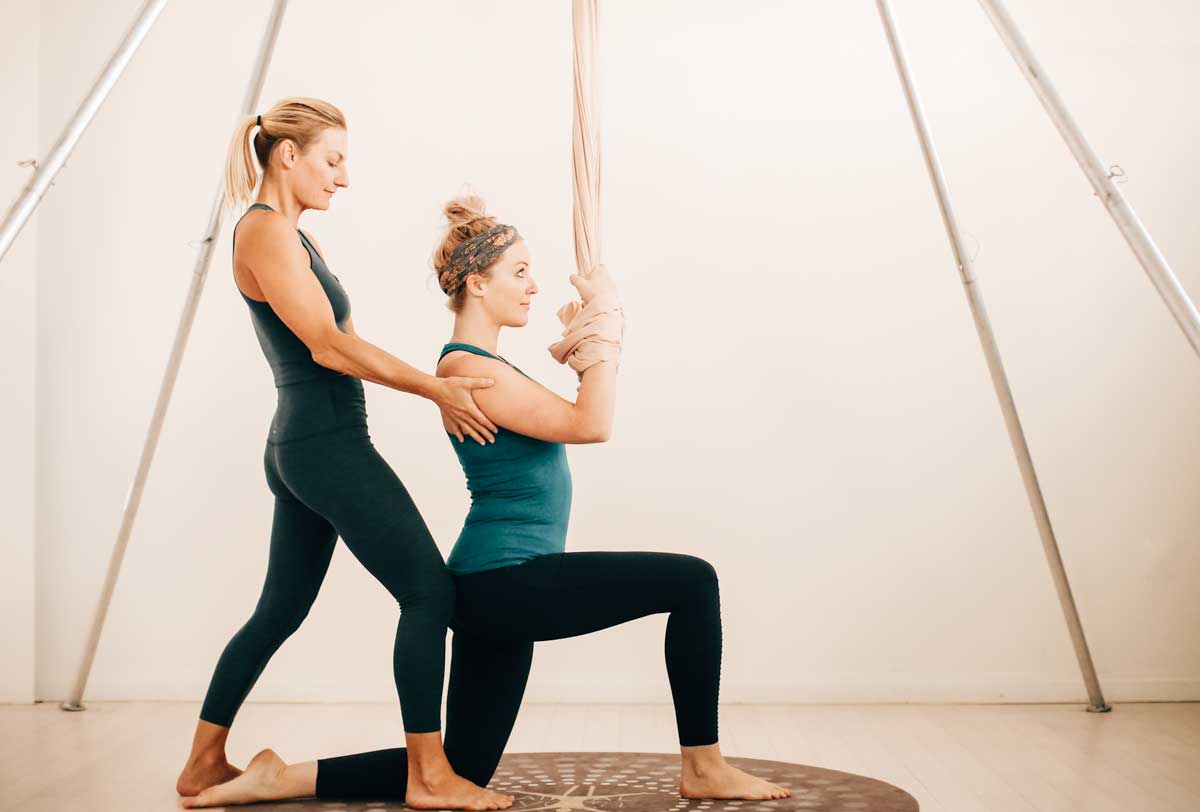 The hammock safely guides you into yoga postures you might have thought impossible.
We offer monthly memberships with new content added each month for a sweet price of one aerial yoga class. In addition to the video class, we also provide a visual layout of the class and a written intention for every class. Each class we add is thoughtfully sequenced by founder and master instructor Carmen Curtis and perfect for any level with options for advanced and beginner students.
We also offer one time purchase trainings, that count toward your Yoga Alliance continueing education. These training are typically much longer than 60 minutes and you have the option to download the manual or have one printed and sent to your house.
Aerial Yoga Classes Online. Anytime. Anywhere.
When you choose to take classes with AIReal Yoga, you are choosing the premier and most recognized aerial yoga training available.
Plus AIReal Yoga is recognized by the Yoga Alliance. This means your hours count towards the Yoga Alliance foundational (200HR) and Continuing Education (YACE) requirements. This also means that our classes meet the requirements to be considered real yoga, not a tricks based aerial practice. Our online offerings are perfect for both students and teachers!
Two Ways to Take Classes With Us
Online Monthly Membership

Our online membership is only $25 a month for UNLIMITED aerial yoga classes with Carmen Curtis. We add new content each month!
Online trainings with an emphasis and deep dive on a specific type of aerial yoga.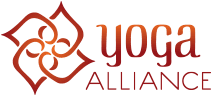 Other ways to train with us.
Take a training with us in person:
We offer 50 hour and 200 hour teacher trainings, as well as immersion trainings. Join us at a studio near you, or take a trip and make an adventure out of it!
If you would like to practice with one of our certified AIReal Yoga instructors at any of our certified studios you can find one near you here.
We sell rigs, hammocks and gear for your at home practice!
All of our rigging equipment is held to the highest standards ensuring the safety and longevity of your gear. 
Have a question about our form of aerial yoga? Nervous about taking a training. Ask away. We would love to help!