Stuck at home from Covid-19?
Start your aerial yoga practice at home.
Let's all stay together. Apart. Join us online.

 Due to the COVID-19 outbreak, many people are being asked to stay indoors and out of heavily populated spaces. Most yoga studios have shut down. And many people are stuck at home. We believe that during these moments, we need to come together as a community and continue to move our bodies and stay healthy. We want to do our part to help. If you have an at home aerial yoga practice (or want to)- please join us virtually online until April for FREE.⁠ ⁠ ⁠ Scroll down to learn more about this membership and sign up. Plus, find out how to get setup at home and get more help here if you need! We are  offering BIG DISCOUNTS off of all of our hammocks and setups, and just restocked all of our rigs. ⁠ If you are already setup and subscribed, please help us spread the word and forward this to anyone you think might find this beneficial. Including your local aerial yoga studios and aerial yogis.⁠ ⁠ ⁠ Thank you for being part of our community.⁠ ⁠ ⁠ ⁠ Stay safe, healthy and kind.⁠
"Alone, we can do so little; together, we can do so much" – Helen Keller.
Aerial Yoga Classes Online. At Home. 
We are offering a free membership to our subscription based online classes for the month of March. 
Join us online for the entire month of March FOR FREE and get access to our entire library of classess that include lesson plans, intentions and playlists. Also as a bonus we will be hosting live feed classes this month as well.
AY Membership is a subscription based aerial yoga content library. 
As soon as you sign up you will have access to our entire library of aerial yoga classes.
Each class includes a video to follow along with- taught by founder and master instructor Carmen Curtis , as well as a discussion and lesson plan.  

​

As a member, each month you receive new content, and keep  access to all  classes in our expanding library. 

Each class includes Carmen's printable lesson plans and sequences, class videos, playlists and more.

This program is good for both the student and the teacher.

A great way to practice AIReal Yoga where ever you are on the globe.
For Students:
​Take Class Anytime and Anywhere
Deepen your Practice
Try New Styles and New Techniques
Learn More About The Benefits Of Using The Hammock As A Yoga Prop
Use these Classes to Count towards your Practice hours for our 200 hour program
For Teachers: 
Continue Your Education
Get Continued Education Credits with the Yoga Alliance
Expand Your Class Offerings
Take Class And Get Practice Hours Towards Our 300 Hour Program
Print Out Lesson Plans For Your Own Classes
Read The Discussion And Explanations To Deepen Your Knowledge
Use The Playlists For Your Classes
For Studios:
 If you offer aerial yoga at your studio this is a great way to offer continued education to your teachers and students.
Keep your teachers inspired with new lesson plans and techniques.
Help your teachers get credited continued education hours with the Yoga Alliance.
All of our rigging equipment is held to the highest standards ensuring the safety and longevity of your gear. 19% OFF ALL GEAR !
Use Code: COVID-19
GET HELP WITH INSTALLATION
If you need help with installation get in depth personalized installation help from our professional install specialist Gregg Curtis. If you need help with knots or general setup go here.
We have both USED and NEW rigs available for purchase. All of our rigging equipment is held to the highest standards ensuring the safety and longevity of your gear. Get your rigs soon as  there is a limited supply!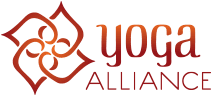 Other ways to train with us online. 
Take any of our one time purchase trainings or classes.
We offer immersions and one time purchase classes. All of which count towards Yoga Alliance. PLUS keep an eye out for our Online Restorative Training and 50 Hour Online Teacher Training, COMING SOON!
Stay Safe And Take Care Of Yourself And Eachother.
Have a question about our form of aerial yoga? Nervous about taking a training. Ask away. We would love to help!